Who we are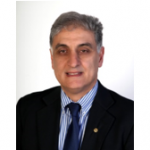 Philippos Drousiotis (Chairman)
Philippos Drousiotis (Chairman) has a long career in Tourism specializing in Sustainable & Special Interests Tourism. He has worked as a GM in various hotels & as an Area Manager for Cyprotels Hotels & Resorts & has served as their Business Development Manager in Cyprus & Greece. He is a Part-time Lecturer in the Subjects of 'Sustainable Tourism' & 'Environmental Management for Tourism & Hospitality' at the University of Nicosia. He was on the Board of Directors of the Cyprus Hotel Managers Association & has a wide network in the Tourism Industry in Cyprus. He is the Chairman and Co-founder of CSTI. He has played a vital role in all the projects of CSTI in close cooperation with all the stakeholders of the tourism industry including the Ministries of Tourism, Education & Environment. He has a BA in Econ, Math & Business. He has an MSc in Applied Math & an MBA from the University of Iowa, USA. He has been a guest speaker at conferences in Cyprus & abroad on "Sustainable Tourism", "Tourism & Climate Change" & "Special Interests Tourism". He provided consultancy services on Sustainable Development & Special Interests Tourism in Cape Verde through the U.S. Millennium Cooperation. He has given lectures to students from Cyprus & abroad & has written articles on subjects on Special Interests & Sustainable Tourism.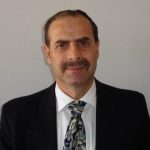 Dr Gregoris Demetriou (Secretary/Treasurer)
Dr Gregoris Demetriou works for the Human Resource Development Authority of Cyprus (HRDA), his main duties being the approval and funding of training programmes implemented in organisations and the schemes for employment and training of graduates. He is the Secretary of the board of HRDA employees' Medical Fund and Chairman of HRDA employees' Welfare Fund.
Gregoris studies include Electronics Engineering (BSc University of Westminster-London), Marketing (Chartered Institute of Marketing-UK), European Policy Law and Management (MSc Robert Gordon University-Aberdeen UK), Accounting (FCCA Fellow of Chartered Association of Certified Accountants-UK) and Auditing (CIA Certified Internal Auditor-USA).
He is a member of the board of directors of the Foundation for the Management of European Lifelong Learning Programmes (the National Authority for the Erasmus+ Programme). He is also an active committee member of various professional bodies such as the Cyprus Human Resource Management Association (CyHRMA), the Institute of Certified Public Accountants (ICPAC) and the Cyprus Institute of Internal Auditors (IIA Cyprus).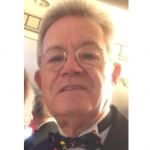 As a 4th Generation Hotelier, who was born in a hotel bedroom in Wales, John G C Wood accumulated almost 40 years of experience working as an Internationally mobile General Manager in various locations around the world, with many different cultures. I believe I am an accomplished and results oriented Hotelier with experience in developing and implementing solid organizational cultures that address the needs of the guests, colleagues, owners and the community in general. I am now involved with Cyprus Sustainable Tourism Initiative for the past 5 years.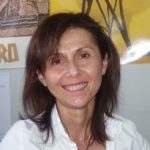 Koulitsa Demetriou has studied Economics and Marketing in the UK.
She has worked in the Marketing and in the Strategy and Product Development Departments of the Cyprus Tourism Organisation from 1984 – 2013. She was responsible among other things for the product development and marketing of special interest products with emphasis on Conference Tourism, Rural, Cultural, Nature and Sports Tourism. She was also the project coordinator on behalf of CTO of a five year partnership between the Travel Foundation, a nonprofit organisation in the UK, and the Cyprus Sustainable Tourism Initiative for the development and implementation of pioneering projects for sustainable tourism.
Since 2017 she has been a member of the Board of Directors of the Cyprus Sustainable Tourism Initiative.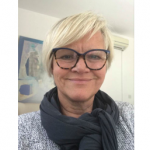 Born in Hamburg Germany, Antje Papageorgiou has been living and working in Cyprus for over 30 years. Starting in the hospitality sector with an apprenticeship at the world known Four Seasons Hotel in Hamburg, she has worked in various positions in tourism including the Touristic Marketing Company of her hometown. After studying economics in Germany and moving to Cyprus her working career included various management positions in Cypriot DMCs till joining Aeolos and the TUI Group in 1996. In 2017 TUI has taken over the whole DMC business and is now operating in Cyprus as TUI Cyprus Ltd. Antje's responsibility as Business Support Manager includes the region Cyprus, Malta, Egypt and Middle East and she is enjoying to work in a multi international and digital environment which has always given great importance to sustainability. Her private and business interest helped her to be involved in sustainable activities like CSTI and the Ecovillage Tris Elies.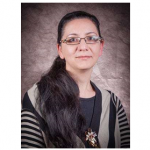 Yianna Orphanidou is a lecturer in the field of Hospitality and Tourism at Intercollege and University of Nicosia. She has been teaching since 1999 in several institutions, private and public in Cyprus and abroad. Since 2010 she is the chairperson of the Institute of Hospitality, Cyprus Branch (former HCIMA). She is a holder of an HND in Hotel Management (F&B specialization) from HHIC, a BA (HONS) in Hospitality Management and she holds an MSc in Hospitality and Tourism Education from Surrey University (UK). She is an accredited trainer from the Human Resource Department Authority of Cyprus. She has an extensive practical and academic experience in the field of Tourism and Hospitality Management. Her research interests include the design and development of Tourism/hospitality management competency model, employability of Hospitality/Tourism graduates, the design of curriculum for hospitality and tourism courses and interactive methods of teaching hospitality and tourism modules. She is also an expert in ECVET curriculum design. She has participated in the technical teams of three EU funded ECVET projects and has participated in a number of ECVET international seminars as an ECVET Hospitality expert. (ECVET Team).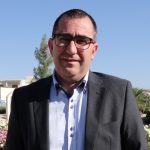 Costas Michael was born in 1973, Costas Michael is a holder of an undergraduate degree in Hospitality Industry and a graduate degree in Business Administration from Roosevelt University, Chicago Illinois. Beginning his career at Hilton Chicago O'Hare Airport Hotel, he then worked at various hotels in Cyprus and as a Hospitality Lecturer and Program Coordinator at Intercollege. He is currently the Business Development Manager at Savvas Hadjigiorkis & Sons Ltd, the leading flourmill in Cyprus.
Apart from being a Member of the Board at Cyprus Sustainable Tourism Initiative, he is also a Member of the Council at his hometown Frenaros and a Member of the Board at the Famagusta Region Tourism Board. He also served at the Board of the Cyprus Hotels Managers Association where he is still a member.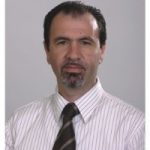 Tasos Shakallis is a self-made business man working in the Tourist industry since 1985.
He started at the age of 14 years old working a hotel and at the age of 21 he opened his own Tourist publication company.
His company provides free tourist maps to the majority of tourists visiting Cyprus and also free information on the website www.cyprusalive.com
His company has also expanded to the local market as well by offering special offers for hotel packages, entertainment and leisure services.
He is also active in other associations and local committees.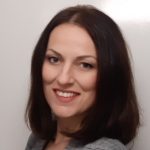 Ioanna M Ioannou, BSc in Public and Business Administration from the University of Cyprus, FCA member of ICAEW, with more than 20 years of experience in audit and accounting matters. Ioanna joined PWC Cyprus audit department in 2000 and serviced a large portfolio of local and international, private and public companies in various industries. She wrote and published hospitality and leisure industry related articles and was involved in the report preparation on industry related market research. In 2020 she joined the Cyprus Marine and Maritime Institute in the position of the Financial Controller. She is a member of the Institute of Certified Public Accountants of Cyprus (ICPAC) and a member of the Board of Directors of the Cyprus Sustainable Tourism Initiative.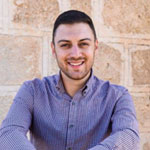 George Efthymiou is a highly motivated and hardworking individual with a great passion for the hospitality industry. He is a graduate of (BBA) Hospitality Management from University of Nicosia and is currently working in a 5 star hotel in Ayia Napa.