Cyprus Environment Foundation Grants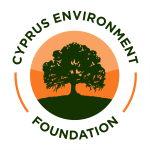 We are Very Fortunate & Grateful to have signed the following 4 grant agreements with the Cyprus Environment Foundation (CEF):
All the CEF projects fall under the Keep our Sand and Sea Plastic Free Project which aims to bring together tourists, tourism businesses and residents to cut consumption of single-use plastic in coastal regions so that less plastic ends up in the sea reducing plastic pollution. The project is part of TUI Care Foundation's Destination Zero Waste Programme, and is implemented in partnership with the Cyprus Sustainable Tourism Initiative (CSTI). It seeks new ways to reduce and reuse waste which create jobs and promote a circular economy in Cyprus.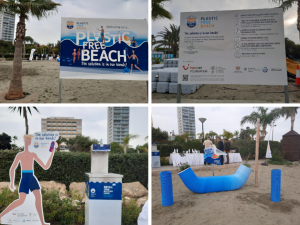 Above you can see the Branding created under the 1st CEF grant
& below you can find the link to the Manual for the 'Plastic Free Beach'.
We are Very Proud of the Outcome – Thank You CEF!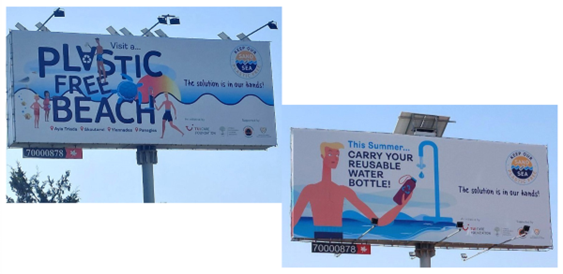 We also appreciate CEF funding the above billboards as part of the Empowering the Plastic Free Beach project. Travelers leaving the capital headed for the coastal regions were informed on the way! New Reusable water bottles have also been designed for this project. The first batch was given out at the Live Link with Kanali 6 on SUN 23JUL23 & the next batch was given out at the Live Link with Mix FM on SAT 12AUG23!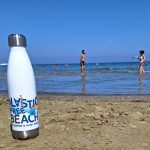 At the 3rd Live Link on SAT 16SEP23 with Sfera Fm, 100 reusable water bottles were handed out sponsored by Andrey & Julia Dashin's Foundation.