Plastic Free Entertainment Cruises and Water Sport Activities – BeMed Project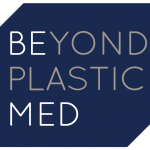 The Prince Albert II of Monaco Foundation, the Surfrider Foundation Europe, the Tara Expeditions Foundation, the Mava Foundation and the IUCN – International Union for Conservation in Nature worked together to join forces in the framework of "Beyond Plastic Med" (BeMed) to mobilize and raise awareness of society through actions.
The Cyprus Sustainable Tourism Initiative (CSTI) is one of the winners in the Mediterranean of the BeMed project. The initiative 'Plastic Free Entertainment Cruises and Water Sport Activities' was developed by CSTI to support the overall aim of BeMed to address the challenge of Mediterranean plastic free.
The focus of the initiative is to disseminate best practices, regarding the management of plastic waste and implement alternative actions in order to change the social behaviour and the behaviour of the tourism industry regarding the unsustainable use of plastics. The Stakeholders of the initiative are Small Cruise Ships, Sailboats, Water Sports Recreation Centers, Local Authorities, Municipalities, Port Authorities, Tourists and Users of Maritime Activities.
Suggested actions of the initiative include:
Raising awareness campaigns regarding plastic pollution in the sea
Informing port and marina authorities, boat and water sports owners, cruisers and water sports users regarding regulations and effective implementation of procedures to safeguard the sea from plastic
Organizing boat workshops/ edutainment to inform the cruisers regarding sustainable practices and minimization of plastic usage
Organizing workshops for tour operators and their representatives on plastic pollution and their impact in the Mediterranean Sea
Inform and engage cruisers to reduce the use of plastic during their cruising and sea entertainment activities (water sports).
Training the owners and users of water sports activities on plastic pollution and engaging them with the plastic free
The project is taking place along the coastlines of Cyprus — Larnaca, Limassol, Paphos-Polis Chrysochous, Ayia Napa and Protaras.
The duration of the initiative is of 18 months, scheduled to be finished on 30/11/2020.
More about the Beyond Plastic Med project https://www.beyondplasticmed.org