Cyprus Breakfast
Cyprus Sustainable Tourism Initiative CSTI has been assigned by the DMoT for 2022 the inspections of the breakfast buffet and the communication with the hotels that participate in the "Cyprus Breakfast"' and also about the co-organization of the seminars for the Chefs/cooks.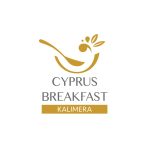 Consultants have been exploring the feasibility of a 'Cyprus Breakfast' to be offered by Cypriot hotels, enhancing the tourist product and increasing the quality of the tourist experience while simultaneously supporting the local agro-food industry.
The research included an identification and analysis of the current breakfast 'offer' within hotels constraints/challenges and opportunities for hoteliers and an investigation into what a 'Cyprus Breakfast' could include. A pilot project will commence this Spring.
---
Cyprus Breakfast Workshop # 1 Hadjigiorkis Flourmill Museum, Frenaros
Wednesday 27.4.2022
Cyprus Breakfast Workshop # 2 The Golden Bay Beach Hotel, Larnaca Saturday 30.4.2022
The presentation of the continuation of the "Cyprus Breakfast" 30th of April 2015, Limassol
---
---
Omelet with halloumi and hiromeri
Traditional Cypriot coffee
Arkatena topped with tomatoes, kefalotyri and capers
Green "tsakistes" olives
Tahini and carob syrup bread spread
Cookies with carob syrup
Unsalted anari cheese
Hallumi pie and olive pie