Prevent Plastic in the Mediterranean Sea – BeMed Project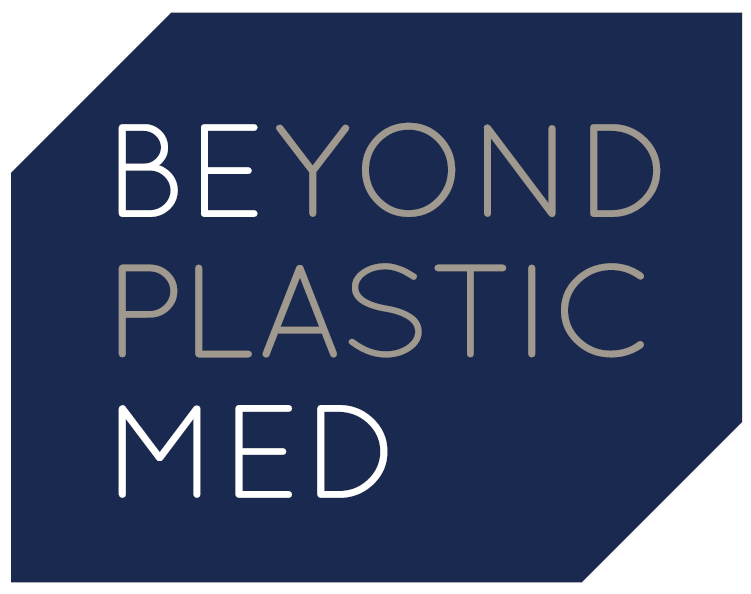 Considering the impact of the plastic pollution on marine ecosystems and resources, as well as on the quality of waste and human health, the Prince Albert II of Monaco Foundation, the Surfrider Foundation Europe, the Tara Expeditions Foundation, the Mava Foundation and IUCN decided to join forces within the 'Beyond Plastic Med' (BeMed) Task Force to mobilize and raise the awareness of civil society through specific actions.
The goal here is to create a Mediterranean network of local stakeholders (NGOs, groups, private stakeholders) committed in the fighting against plastic pollution in order to develop exemplary projects.
Thus, in January 2016, BeMed launched an invitation for micro-initiatives involving all the countries in the Mediterranean basin in order to provide financial support to local projects aiming to reduce plastic pollution on shores and in the sea.
The Cyprus Sustainable Tourism Initiative (CSTI) is one of the eleven winners in the Mediterranean of the BeMed project. The initiative 'Prevent Plastic in the Mediterranean Sea' was developed by the CSTI to support the overall aim of BeMed to address the challenge of Mediterranean plastic free. The focus of the initiative is to disseminate best practices, regarding the management of plastic waste and implement alternative actions in order to change the social behaviour and the behaviour of the tourism industry regarding the unsustainable use of plastics.
The aim of the initiative is to inform local authorities and operators involved in the tourism industry about the regulations and procedures required to protect beaches from plastic litter, to organize workshops to inform the hotel industry about sustainable management practices for plastic waste as well as to inform and encourage tourists to reduce the use of plastics during their stay in Cyprus.
The topics of the initiative are as follow:
Raising awareness of both the public and institutions concerning the sources and consequences of plastic pollution
Sustainable management of tourism and its relation vis-à-vis plastic
Awareness and involvement of sea users to limit the use of plastic in their activities
Suggested actions of the initiative include:
Campaigns to raise awareness regarding plastic pollution
Informing local authorities and tourism stakeholders regarding regulations and ways to be implemented effectively in order to safeguard the beaches from litter
Organizing workshops to inform the hotel industry regarding sustainable practices
Workshops to elementary schools to inform and engage the young generations to limit the use of plastic
Inform and engage tourists to reduce the use of plastic during their stay in Cyprus using our working relationship with the major tour operators such as TUI and Thomas Cook
'Prevent Plastic in the Mediterranean Sea'-leaflet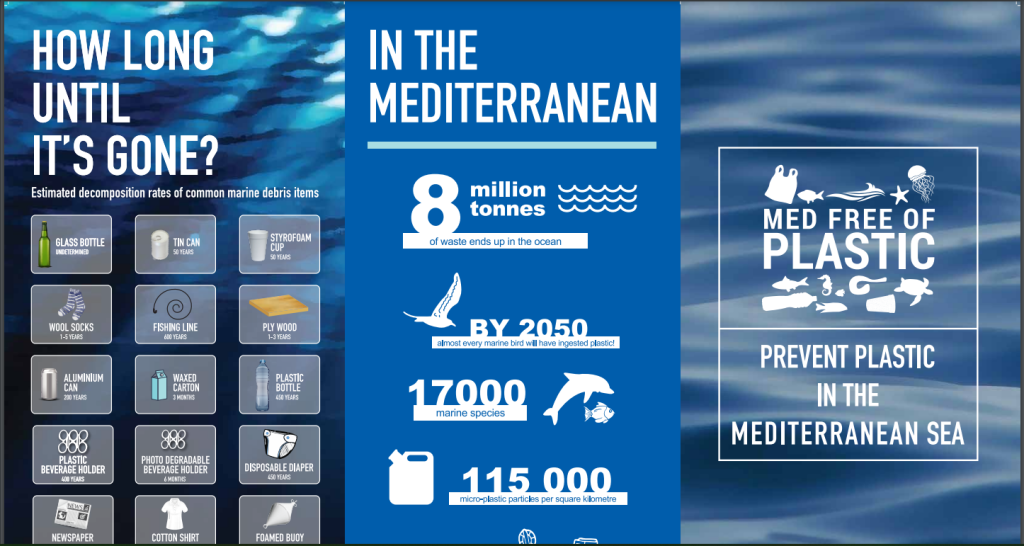 The scheduled kick-off date of the initiative is in September 2017 and the completion date is in November 2018 (15 months). It will take place in the coastlines of the Republic of Cyprus – Larnaca, Limassol, Pafos, Ayia Napa and Protaras.