Recent Fires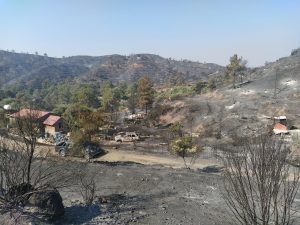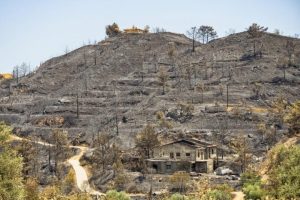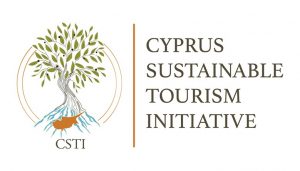 Press Release
Recent Fires
The Cyprus Sustainable Tourism Initiative (CSTI) expresses its sincere condolences to the families of Morzok Shady Morzok, Hisa Melad Farouk, Ezat Salama Josef and Maged Nabil Yonan, who lost their lives in the devastating fires in the mountainous regions of Larnaca and Limassol.
Our priority now is to help all affected in any way possible and to help mitigate the consequences of the unmeasurable ecological disaster caused by the horrific fires. We hope that all the relevant bodies will work together closely and methodically to set up targeted measures and take actions to repair the damage and support the sustainable reactivation and management of the local economy, the social network and the natural environment. At the same time, we expect vigilance and coordination of all involved towards the implementation of a strategy for the prevention and response to future fires.
This huge environmental disaster has caused us deep sorrow and we assure you that we will raise awareness in the tourism industry, as we have done in the past in Fylagra and Solea, so that in the long run we can recreate the beauties with which the Cypriot nature is endowed.
We thank and congratulate the firefighters, foresters, the volunteers and all those who participated in extinguishing the fires.
Δελτίο Τύπου
Για τις πρόσφατες πυρκαγιές
Ο Κυπριακός Σύνδεσμος Αειφόρου Τουρισμού (CSTI) εκφράζει τα ειλικρινή συλλυπητήρια του στις οικογένειες των 4 συνανθρώπων μας του  Morzok Shady Morzok, Hisa Melad Farouk, Ezat Salama Josef και Maged Nabil Yonan, που έχασαν τη ζωή τους στις καταστροφικές πυρκαγιές  στην ορεινή περιοχή Λάρνακας και Λεμεσού.
Προτεραιότητα μας τώρα είναι  να βοηθήσουμε με όποιο τρόπο μπορούμε τους πληγέντες συνανθρώπους μας και να συμβάλουμε στην απάμβλυνση των συνεπειών της ανυπολόγιστης οικολογικής  καταστροφής που έχει προκαλέσει η πύρινη λαίλαπα.  Ελπίζουμε ότι όλοι οι αρμόδιοι φορείς θα συνεργαστούν στενά και μεθοδικά για να λάβουν στοχευμένα  μέτρα και δράσεις για  την  αποκατάσταση  των  ζημιών  και την αειφόρα επαναδραστηριοποίηση και διαχείριση της τοπικής οικονομίας, του κοινωνικού ιστού και του φυσικού περιβάλλοντος.  Παράλληλα αναμένουμε επαγρύπνηση και συντονισμό των εμπλεκομένων για την εφαρμογή  της στρατηγικής για πρόληψη και μελλοντική αντιμετώπιση  άλλων  πυρκαγιών.
Η τεράστια περιβαλλοντική καταστροφή μας έχει προκαλέσει βαθύτατη θλίψη και σας  διαβεβαιώνουμε ότι θα ευαισθητοποιήσουμε την τουριστική βιομηχανία, όπως και στο παρελθόν στα Φύλαγρα και στην Σολέα, ούτως ώστε  σε βάθος χρόνου να ξαναδημιουργήσουμε τις ομορφιές με τις οποίες μας προίκισε η κυπριακή φύση.
Ευχαριστούμε και συγχαίρουμε τους πυροσβέστες, τους δασονόμους, τους εθελοντές μας και όλους όσους  συμμετείχαν στην κατάσβεση  της πυρκαγιάς.